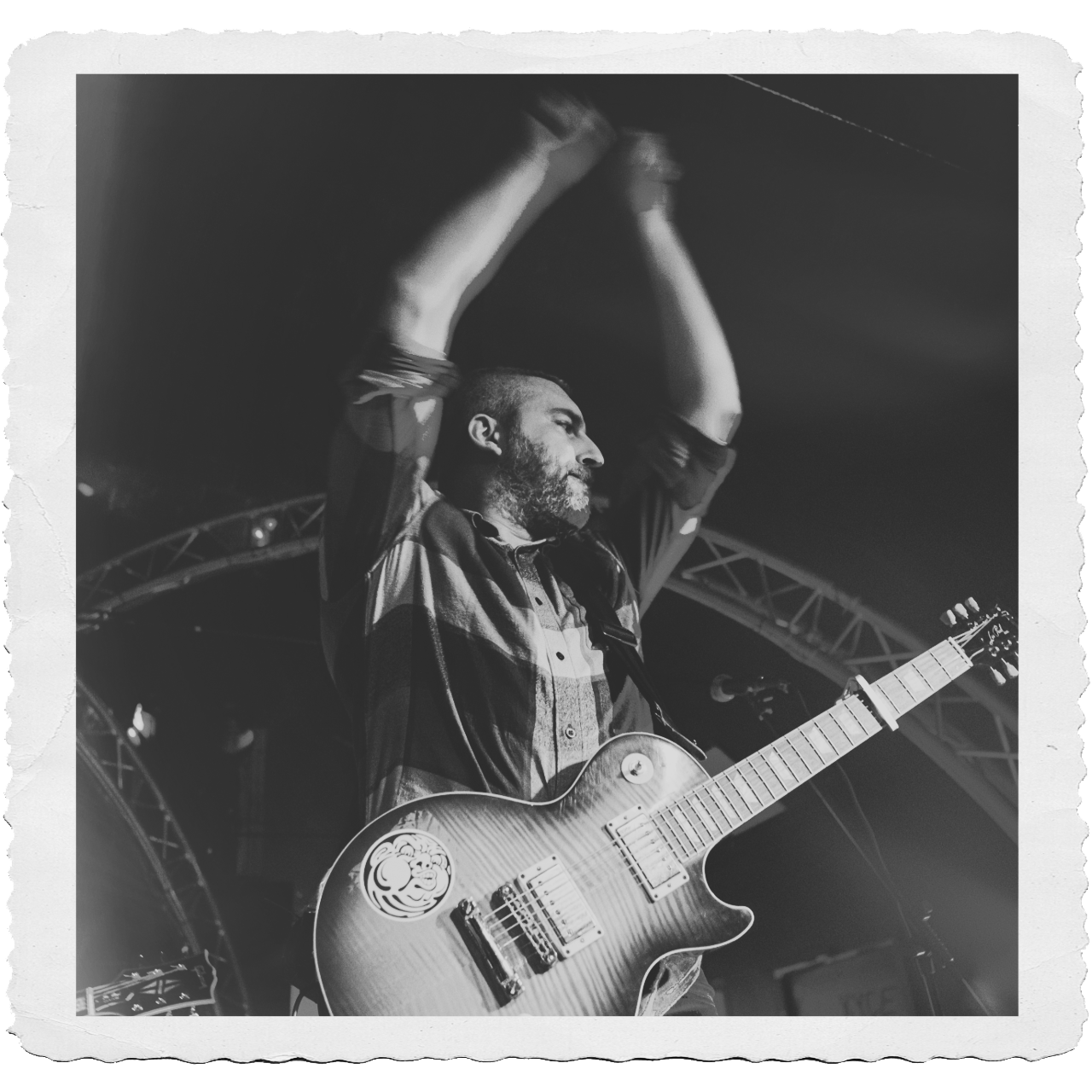 I am an active music producer, composer, songwriter, audio engineer and videographer based in Rome, Italy. As a member of the band "Vanilla Sky" I am also an experienced musician who had the chance to extensively tour world-wide for more than a decade, both as a singer and guitar player, sharing the stage with artists from the international alternative music scene. In this way my education in music began long before my formal training.
The challenges offered by the music industry and the digital revolution that occurred at the beginning of the century extended record making possibilities, allowing the band to self-produce, arrange, and record most of the material. This led to Vanilla Sky signing with Universal Music Group in late 2005 for a three record deal, after only two and a half years making music. The band went on to win several awards: The Faenza (Italy) at MEI 2005 "Best International Band from Italy" in the independent music category with the album "Waiting For Something"; the South By Southwest (USA) 2006 "Best Independent New Artist from Europe" in the SonicBids promoted category; the Bocconi University in Milan (Italy) 2010 award for "Best Single" with the song "Just Dance"; and the Venice Film Festival (Italy) 2011 "Best Song" with "L'Ultimo Primo Bacio" in the cinema meets music category.
Working with pop punk legend Mark Hoppus from Blink182, producer Darian Randall (Pennywise, Yellowcard, Suicidal Tendencies, etc.), Luca Chiaravalli (Eros Ramazzotti, Nek, etc.) and Jamie Woolford (The Stereo, Let Go, Animal Chin, etc.), I have had the chance to dig deeper into the production processes that are involved in the making of a record, and developed a better understanding of the strategies and resources needed to achieve a top musical product.
Besides the Vanilla Sky records, I have actively worked on major projects such as multi-award winning artist Marco Mengoni [Sony Music], Michele Bravi [Universal Music], Martina Attili [Sony Music], Enrico Ruggeri [Universal Music], Aula39 [Sony Music], Saturno Adesso [Warner Music] and an endless number of independent artists active in the music scene.
All three stages of music production, more appropriately "pre-production", "production", and "post- production", are crucial to the realisation of a musical work independently from its final delivery. For this reason, in the studio, I always try to accompany the artists I work with by sharing knowledge, analysis and solutions to any challenges that may present.
My experience is also enriched by the opportunities offered in the broadcasting field, including sound design, synchronisation, dubbing and audio restoring. I worked actively in national channel projects such as talent TV show "Tu Si Que Vales", kitchen entertainment TV show "Pupi & Fornelli", reality TV show "B Heroes", documentary TV show "Borgo dei Borghi", quiz TV show "Apri & Vinci" and "Noleggio Con Conduttore", TV show "JAMS", and TV documentary "FAMMI SENTIRE BELLA" inspired by Mia Martini's life.
Thanks to my studies at the Music Conservatory, I have also widened my curriculum experience with audio-visual projects, working as Camera Operator, Director of Photography, Video Editor, Colourist and Animator for several projects, like the official video clip for the historical Italian artist Rino Gaetano's "Ma Il Cielo È Sempre Più Blu" [Sony Music], Michele Zarrillo's official video "Cinque Giorni" [Sony Music], Jimmy Fontana's "Il Mondo" [Sony Music], visual animation for the live performances of Laura Pausini's "Fantastico" [Warner Music] and Alessandra Amoroso's "Stupendo Fino A Qui" [Sony Music].
I am a keen team worker, and I am used to confrontation in a relaxed, natural and friendly way, listening carefully to all the opinions and suggestions coming from my colleagues, in order to develop efficient, productive and lasting working relationships. I am aware that using such methods helps to improve and solidify the strong team identity needed to achieve all intended purposes. My approach to interpersonal relationships is based on listening, encouraging and coaching, allowing musicians and engineers to observe the problems that affect their technical or artistic abilities from various points of view.
Technically speaking, I have extensive experience in the use of Avid Pro Tools (Native and HD) systems for recording, sophisticated tasks sound editing, mixing, sound processing, audio/video synchronisation and also in the compositional environment. I have the same abilities in Logic Pro X, Steinberg Cubase, Cockos Reapaer, Steinberg WaveLab Pro, Presonus Studio One and Abletone Live. I have knowledge of the digital environment, focused on tuning and editing musical instruments such as Celemony Melodyne, along with audio restoring software environments such as iZotope RX. Finally, I have good knowledge of audiovisual software, such as Adobe Premiere, Adobe AfterFX and Adobe Photoshop, DaVinci Resolve and Apple Final Cut Pro X. I speak Italian, English and Russian fluently.